The firm created by Larry Page and Sergey Brin has managed to reach the top but not everything has been successful on its way to success.
Driven by the tremendous success of its Internet search engine, Google has been growing since its birth three decades ago to become one of the most influential and powerful multinationals in the new technology and communications sector.
The big G touches everything that is cooked on the Net to convert it into a source of business and extends its claws to any technological and social environment, lest it becomes a success. But in addition to absorbing during its unstoppable expansion with dozens of successful start-ups, the firm has as one of its most important business strategies the pursuit of innovation and continuous pursuit of excellence.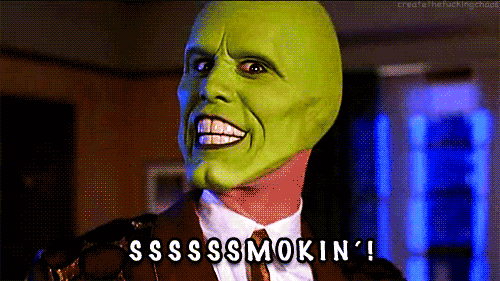 Google's Top 10 Failures of all time
The risk is one of the main trajectories of the company, and that is why its trajectory has cases that are far from having been successful. Testing in a field as changing and unpredictable as that of new technologies gives rise to numerous errors. The history of Mountain View is roughly a major success, yes. But it also carries shadows and big failures. Let's review the closing history of frustrated Google services and tools :
Google Answers
In Google they are clear. You have to give the audience what the audience wants. That's why being aware that the questions what, how, when, how, where or why they were frequent in the searches of users, they set out to try to answer so many doubts within a single platform. And of course, they had to cut it.
They came up with Google Answers. It was a platform that appeared in April 2002 that put users in contact who wanted to find information on any subject with people who were willing to answer them in exchange for a certain amount of money. The economic amount was always established by the user who asked the question, with a limit of $ 2 and a maximum of 500 dollars. Of the final amount agreed, Google took 25% as a commission.
The project did not start with bad footing. The community welcomed it to the point that there were people who were dedicated to answering questions as a way to make a living. But soon the idea began to show its shortcomings. The limitation of language, the appearance of spammers and the emergence of trolls, were just a few. So it was usual to run into absurd questions like "Could Mike Tyson knock out a tiger in one fell swoop?" Or existential doubts incapable of being solved.
With this ballast, adding the fact that it did not notify people when their question had been answered Google decided to officially close the platform on December 1, 2006; Although it stopped accepting new questions on 30 November 2006 and did not publish any new answers after 31 December 2006.
Google Wave
One of the many experiences of Google in the field of social networks that, like many others, can only be considered as a sonic failure. Although if we look at it as the germ of Google+, the current big G bet by this social fever, the fact is that its blatant fiasco was to be relativized. For those who do not remember, say that Google Wave first appeared at the Google I / o conference held on May 28, 2009.
Its creators were brothers Lars and Jens Rasmussen, responsible for successful projects such as Google Maps, who spent years working to "redesign the concept of e-mail" adding features of instant messaging services, wikis and social networks.
The service was a pioneer in generating expectation by staying in closed beta for months before inviting about 100,000 users to access a preview. Despite this, this online tool of Google that allowed its users to communicate and collaborate in real time it never becomes popular. Less than a year after democratizing, Google announced that it was abandoning Wave's development to permanently shut it down on April 30, 2012.
Google Buzz
One of the big problems of Google has been to attack a single issue from several fronts and with different teams at the same time. This is what happened to him when he wanted to position himself in front of Facebook in the race for social media creating not only the ill-fated Wave but also Buzz. This product was announced and released on February 9, 2010, as an extension spice for Gmail that added social networking features to the signature email. But the invention lasted little.
The company officially announced the closure of Buzz on October 14, 2011, something that after the mandatory period for users to download their information arrived on July 17, 2013. The integration of some of their services in Google+ was the official version Of the lock. In the shadow were the demands of civil organizations, private users and even governments like the Canadian because of the delicate privacy offered by Buzz. The automatic insertion in the group of contacts when sending a message to a new profile, the failures in its system of anonymous messages that made some to be seen publicly and the indexation of the messages by search engines were its great obstacles.
Google Orkut
The first of Google's great fiascos in the field of social networks, but paradoxically, the only one that continues to work in parallel with Google+. Google Orkut appeared in January 2004, long before the Facebook or Twitter boom, taking the first name of its chief engineer: the Turkish Orkut Büyükkökten. This network was designed to enable its members to maintain their existing relationships in real life through the new digital lifestyle. It even made it possible to make new friends, business contacts or more intimate relationships through the Net. A formula of success that today did not get to fruition in this visionary project that was only successful in a way between the young people aged 13 to 25 from countries such as Brazil (where it currently has its headquarters) or India. The portal grouped its users by communities, about their tastes, interests, and preferences in categories such as business, games, music, pets, religion, schools, meals, etc …
Google Latitude
Google Latitude was a service based on mobile geolocation launched in February 2009. In full swing Android, the mobile operating system and tablets of the great G, this service ran the great competition services such as Gowalla (also closed) and above all, Foursquare. It is curious that the appearance of what today is the most popular geolocation social network emerged from Google's mismanagement of a project called Dodgeball.
This platform came from the work of two entrepreneurs: Dennis Crowley and Alex Rainert. His first movements in the geolocation theme were to perform "check-ins" by SMS. The proposal attracted attention in Mountain View, and Google bought the firm in May 2005. However, the multinational did not bring resources to the idea, and its founders decided to "say goodbye" to Google in April 2007 to create Foursquare. So they consummated their revenge when on July 10, 2013, Google announced that it would give up with Latitude and close its service on August 9, 2013, being replaced by Google+ Locations, an option that allows users of your social network to geolocate.
Google Lively
Another of Google's big fiascos came with Lively just as the chat boom began to fade and it was about to innovate in a field that had filled millions of Internet cafes around the world. Following the successful path of Second Life, in Mountain View, they confided to the promising Niniane Wang the beta creation of a three-dimensional virtual world that allowed Internet users to relate to avatars and fictional characters. Each user had their plot and the ability to upload photos and videos accessible via streaming. The freedom of movement and the ability to show the mood with fun animations did not allow the project to consolidate. In fact, it barely had a life of six months, since it was presented on July 8, 2008, and closed completely on January 1, 2009.
7.- Google Reader
Among Google's latest and most skimpy skins is the controversial close of its RSS and Atom feed reader, Google Reader. Social networks were a clamor of criticism when on March 13, 2013, the company announced by surprise the closure of one of its most popular services. The reader was launched by Google on October 7, 2005, through its Google Labs research and testing services platform. Little by little, it was becoming one of the most used platforms for the organization and fast access to contents from a single web interface. The disappearance of Google ReaderBecame effective in early July 2013 and millions of users were orphaned from one of their indispensable consultation pages. The reasons argued for such controversial closure, in this official post.
Google Video Player
The most well-known and powerful web search engine did not want to be left out of the fever by the video that expanded in the Net when the technology allowed to increase the navigation speed beyond the remembered and noisy 56k routers. The democratization of broadband saw the emergence of Google Video Player, in January 2005, as an attempt to engage the boom in audiovisual content largely driven by platforms such as Youtube. Google created this web project to share free videos through the browser. But that was only its origin. Later it became a mere search engine for videos on the net. But it did no good. In October of the year, 2006 Google decided Buy YouTube and, later, close its Google Video Player in May 2011, getting to delete all the videos hosted by its servers in July 2012.
Google Jaiku
If Google failed to create products that competed with Facebook, Second Life or Youtube, it could only try to shade Twitter. But, once again, he would fall back into the most terrible collapse. Jaiku, his attempt to dominate the field of microblogging emerged in February 2006 (actually appeared a month before Twitter was founded by Dorsey ) from two former Nokia advisers who popularized in Finland the exchange of SMS messages between different Users free of charge and with a maximum length of 140 characters.
Google glimpsed the project as a reef to face the success of Twitter and in October 2007 acquired its development. But once again they did not know how to relaunch it. Instead of turning it into a nexus between emerging microblogging services and instant messaging services that today lead services like WhatsApp or Line, Jaiku gradually shifted to ostracism until Google announced its closure on October 17, 2011.
Google News Archive
Five years ago Google tried to create a file with all the news published in the written press during the last three centuries. But after much effort, he could only give up on such a massive project. The "control" of the digital publications of the different media, which has already cost the great G more than a legal battle, the company intended to incorporate a newspaper library of scanned publications of the main written media in the world. The project, known as the Google News Archive, was born on June 6, 2006, following the purchase by Google of PaperofRecord.com , a service that had copies of newspapers filed since the 19th century. The project was kept in complete secrecy for months, and it was not until September 2008 when Cold North Wind, Inc., the company absorbed, unveiled the integration. On that same date, Google started offering indexed content from scanned newspapers in its search results. Among its milestones, being able to offer all the information published by the mythical head The New York times since its founding in 1851. However, the arduous and expensive work undertaken by Google came to an end in 2011 when it stopped adding new content to the project. On August 14 of that year, without notice, the Google News Archive website was no longer available. However, it is assumed that its functionality has been integrated and is still available through the Google News portal.