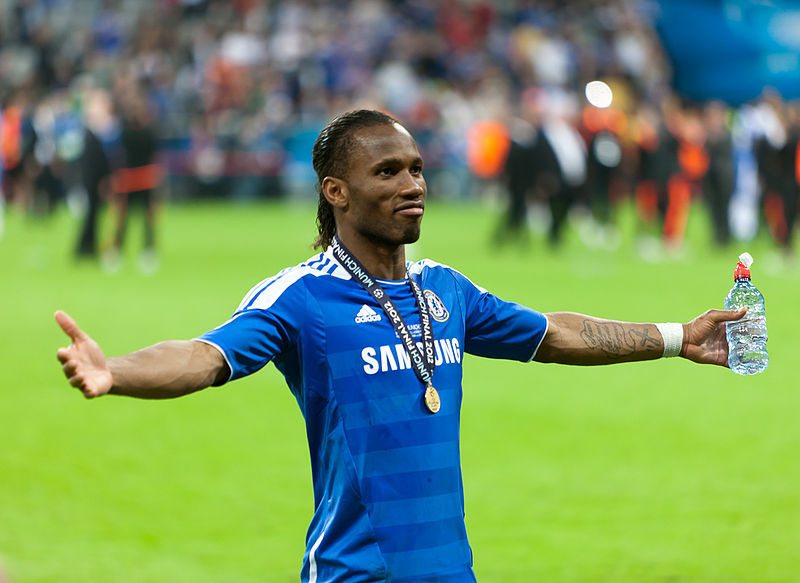 News Source: PMLDaily.com
 Ivory Coast star striker Didier Drogba has condemned plans to conduct a coronavirus vaccine trial in Africa, saying that the continent is not a test lab.
Drogba urged African leaders protect their citizens, indicating that it is "disgusting" to see Africans as guinea pigs,
Watch Video Below
On Thursday, April 2, Camille Locht, Director of the Research Institute of the French National Institute of Health and Medical Research (INSERM), and Jean Paul Mira, Cochin Hospital Intensive Care Service Officer, while being interviewed on a TV show in France, suggested that the ongoing COVID-19 vaccine trial should be conducted in Africa.
But Drogba, who also starred for Chelsea Football Club, said: "Africa is not a test lab. I strongly condemn these humiliating and racist expressions," Drogba stressed from the social media account.