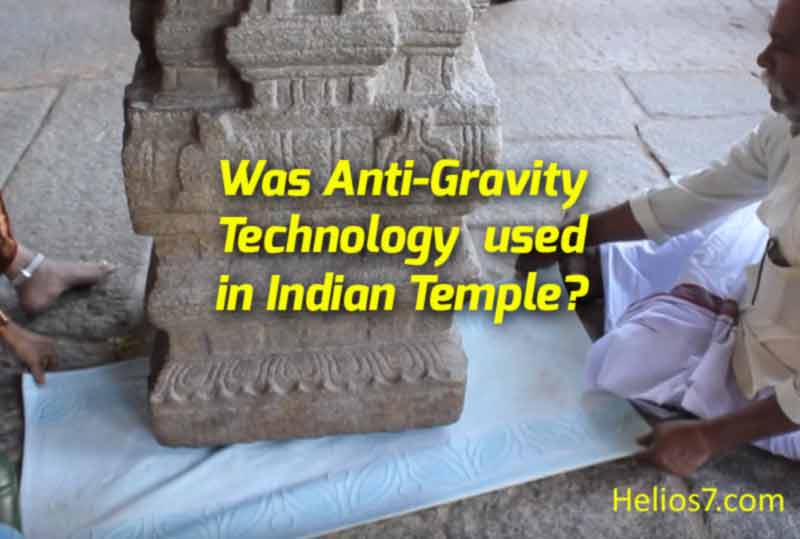 Was Anti-Gravity Technology used in India thousands of years back ? 
People have found one amazing pillar in Indian Temple which defies gravity. You can actually slide a towel underneath it. However, this mystery is decoded further to help you understand why and how this anti-gravity pillar actually works.
There are also some mysterious GIANT FOOTPRINTS which have been found embedded in the rock of this temple. 
Was Anti-Gravity Technology used in this India Temple? Watch complete video to find out more about this interesting phenomenon