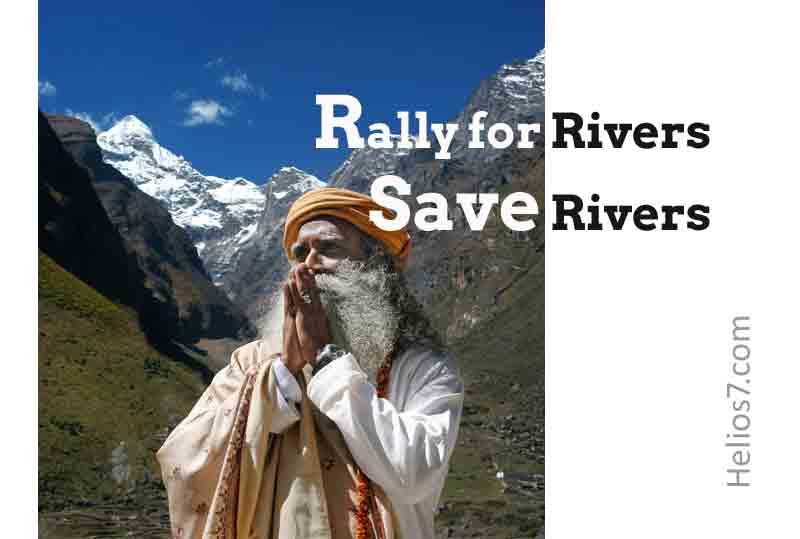 Well known spiritual teacher from India, Sadhguru has launched the rally for rivers campaign to save Indian rivers from pollution. If we do not act now, the legacy we hand over to the next generation will be one of conflict and deprivation. These rivers nurtured and nourished us for thousands of years. It is time we nurture and nourish them back to health.
Rivers are very important to the Earth because they are the fundamental forces that make up the landscape. They also facilitate transportation, drinking water, washing, and crops. Rivers can flow over land, or underground in seas and deserts.
The contribution of a river to the water cycle is that collects water from the soil and returns it to the ocean. Rivers can come from springs in the mountains, glaciers that melt, or lakes.
Visit Website http://isha.sadhguru.org/rally-for-rivers/ for more details.