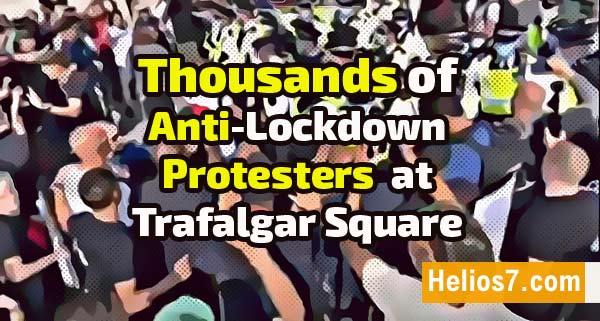 19-9-2020 [source: Express.co.uk] – Thousands of Anti-Lockdown protesters gathered at Trafalgar Square, London to protest against possible return of another lockdown in UK.
WHILE Some ANTI-LOCKDOWN PROTESTERS branded the Covid-19 pandemic a "scam", while others CARRIED PLACARDS: "Save our rights. No mandated vaccines."
One protester held a banner calling for the Government's Sage scientific advisers to be sacked, as another's declared Covid-19 a "hoax".
read complete story at Express.co.uk or Watch Video Below
WATCH TRAFALGARE SQUARE PROTEST LIVE 
Watch More Videos of the Trafalgare Square Anti-Lockdown Protest