An important part of online marketing deals with search marketing: the actions we take to improve the visibility of a website before an internet search engine does. That's what we talk about when we talk about SEO, SEM, and SMO.
Best Seo Services for Small Law Firm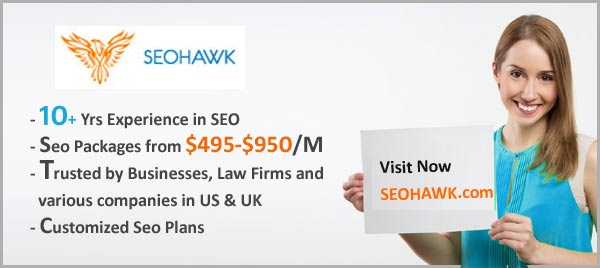 Small Law Firms are continuously working to improve their visibility online. This can be achieved through effective online marketing strategy and SEO.
It is already clear to everyone how important it is that customers to locate your website. The most commonly used means of searching for information is Google, which has become the popular search engine.
Do not be scared, I do not intend to go deep into technical jargon, but I will help you to understand the basic concepts of online marketing. These small law firm marketing ideas will help to improve your website's visibility on popular search engines. It will also help to improve your customer experience.
When we talk about attorney SEO strategies (Search Engine Optimization) we mean the natural search engine positioning, those that appear with white background in the "search engine results page" or SERP (Search Engine Result Page). These sites have not paid Google to appear. SEO mostly deals with positioning your legal website for better visibility on organic search.
SEO Marketing Strategies for Lawyers, Attorneys and Small Law Firms
SEO deals with organic/natural search results whereas SEM deals with Google Adwords and other forms of paid online marketing channels.
7 Tips and Best Practices for Small Law Firm Marketing Marketing
1. Your web has to load quickly. It is essential that your website loads fast, google penalizes web sites that are slower and offer a bad user experience. It is worth nothing to have a website with a great design which is not optimized for a good speed and cross browser compatibility.
2.Selecting right keywords – You must select keywords which are 100% related to your law firm. Suppose you are a personal injury lawyer then it is important for you to optimize the website for related keywords.
3. Use a CMS platform (content manager) – The most well-known are WordPress, Joomla, Drupal … CMS allows you to have a self-publishing blog in a very simple way. WordPress is the most preferred choice for attorneys and lawyers.
4.Create relevant and useful content. Through a blog section on your website, you can generate quality content periodically with the intention of getting new visits on your website. In the content of the articles, you can talk about who you are and what legal services you provide. People want to know what you can do for them. Explain what your specialty is and write about that.
5. Register with Google Local Business – Your law firm must be registered on Google Local Business.
6. Sharing content on Social Network – All the content you create on your website/blog should be shared on social networks such as Facebook, Twitter, and various others. You should only share content that has value for your customers. Keep your FB, Twitter and other social media accounts updated with latest content and articles.
7. Your website should be creative, fast loading and SEO friendly at the same time. Seo friendly website does not mean the website where you have stuffed keywords on your website. A SEO-friendly website is a website which is responsive, fast loading and search engine friendly. Also, your website should be user-friendly so that users should enjoy coming back to your website for more information.
SEO optimization of a web page for lawyers is a job that involves experience, planning and many hours of analysis, and implementation.
I hope this article will help you a lot, and that with time and much work you can position your lawyers page well in Google.