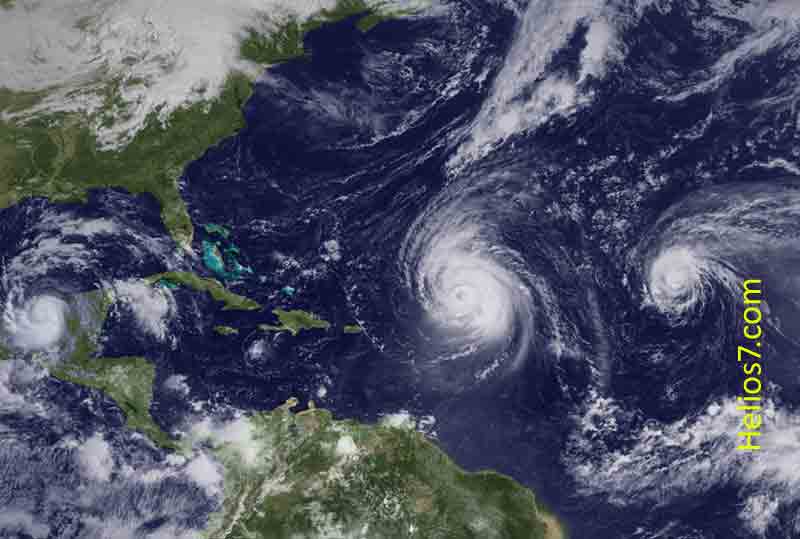 Hurricane Irma continues to give much to talk about after the forecast of its direction for the next few days tends towards the north of the Caribbean islands and the Bahamas.
This Category Three Hurricane on the Saffir-Simpson Scale is shifted with currently sustained maximum winds of 120 mph and goes west-southwest at 14 mph, with a central pressure of 944 millibars.
It is a phenomenon that started near Cape Verde, like a tropical storm on the Atlantic, and has produced disorderly rains and thunderstorms with a gradual development.
Conspiracy Theories: Conspiracy theories revolving around Haarp and Irma ?
South Florida continues to be monitored and is being prepared for citizenship for this phenomenon, National Weather Service Miami-South Florid reported on its Twitter page.
Here are some of the precautions planned by the same agency, which must be taken into account during this season:
Currently, the climate for the Gulf of Mexico presents low pressure and disorderly rains with thunderstorms.
'Irma' continues to have an imposing appearance according to satellite images and is believed to be even stronger, although its forecast remains a bit uncertain as it is too early to know its route. From the Gulf Coast of Florida to the coasts of the Carolinas, they are in constant surveillance of this storm, says the NBC medium 2.
So far, Ima would probably skirt the north of the islands in the Caribbean, but the hurricane alert is part of the Leeward Islands, including Antigua Barbuda, Anguilla, Montserrat, St. Kitts, Nevis, Saba, St. Eustatius, St. Martin, and St. Bartholomew.
In these places, they started with prevention plans that included cleaning drains and removing objects that could be sent flying through strong winds, as well as pruning trees and shrubs to reduce the potential for destruction of power lines and telephone lines.
The National Hurricane Center also said the northernmost islands, including the British Isles, Virgin Islands, and Puerto Rico, where their effects may be felt since Thursday. Therefore, they should monitor the storm's progress and prepare for 'Irma' possibly leading its direction, Wink News reported.
The governor of the 'Isla del Encanto,' Ricardo Rossello, said government agencies in the US territory are prepared to deal with any emergency caused by the storm. However, he also warned of flooding and power outages, with 4 to 8 inches of rain, as well as 40-50 mph winds with gusts up to 60 mph, the same medium said.