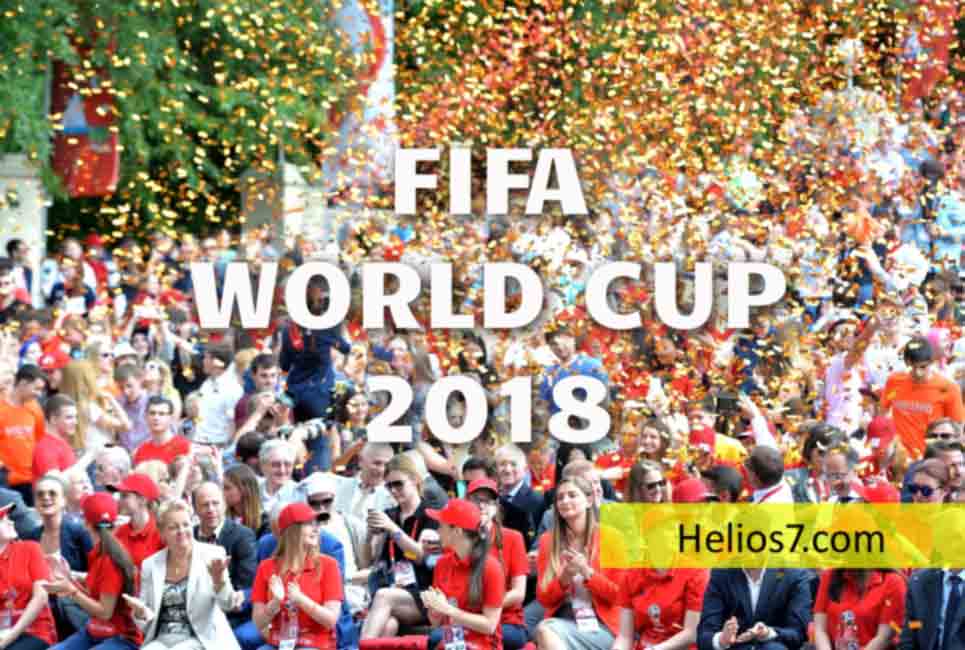 FIFA World Cup 2018's qualifying process is reaching its climax now. So far, 23 Nations took part in the qualifying process for the World Cup 2018 which is going to take Place in 2018.
Countries which have qualified for the 2018 World Cup are as given below:-
The Qualified nations: Russia (hosts), Argentina, Belgium, Brazil, Colombia, Costa Rica, Egypt, England, France, Germany, Honduras, Iceland, Iran, Japan, Mexico, Nigeria, Panama, Poland, Portugal, Saudi Arabia, Serbia, South Korea, Spain, Uruguay.
Fifa World Cup 2018 Qualifier Highlights
ECUADOR vs ARGENTINA 1 3 ● All Goals & Highlights HD ● World Cup Qualifiers
https://www.youtube.com/watch?v=5MiORrxKkQ8
Brazil Vs Chile – All Goals Highlights HD
https://www.youtube.com/watch?v=lfdsFRyJikQ
Wales vs. Republic of Ireland | 2017 UEFA World Cup Qualifying Highlights
https://www.youtube.com/watch?v=cRf9LNp_nF0
Honduras Vs Mexico [3-2]
https://www.youtube.com/watch?v=40ZxPHE62gM
Ecuador Vs Argentina [1-3]
https://www.youtube.com/watch?v=M3IOtz-Mi10
Portugal Vs Switzerland [2-0]
https://www.youtube.com/watch?v=D0ifRUk6xEA
Netherlands Vs Sweden [2-0]
Belgium Vs Cyprus [4-0]
https://www.youtube.com/watch?v=WogcKpz7Qzw
Columbia Vs Brazil [Full Match]
https://www.youtube.com/watch?v=Oi1AQnsGdAQ
Panama Vs Costa Rica [2-1]
https://www.youtube.com/watch?v=jry3wfkjRcA
Egypt Vs Congo [2-1]
https://www.youtube.com/watch?v=2SZB3wNphfs
England vs. Slovenia | 2017 UEFA World Cup Qualifying Highlights
https://www.youtube.com/watch?v=njzX46fs0GM
France Vs Belarus [2-1]
https://www.youtube.com/watch?v=2ceyjcagUIM
Germany vs Azerbaijan 5-1 All Goals & Highlights World Cup Qualifiers 08/10/2017
https://www.youtube.com/watch?v=51Wok82DYsE
The Moment When Iceland Qualified For Their First Ever World Cup
https://www.youtube.com/watch?v=pbooAY0Siwg
IR Iran vs Uzbekistan [2-0]
Japan Vs Australia [2-0]
Nigeria Beat Zambia To Qualify For 2018 FIFA World Cup Pt
Poland vs Montenegro 4-2 Full Highlights & Goals HD ● World Cup Qualifiers
https://www.youtube.com/watch?v=qHqmYtByEyU
Saudi Arabia Vs Japan [1-0] Qualifying Match
Serbia Vs Georgia [1-0] – Final Qualifier Match
South Korea qualifies for 2018 World Cup following 0-0 draw with Uzbekistan
Spain vs Italy 3-0 world cup qualifiers 2018 highlights