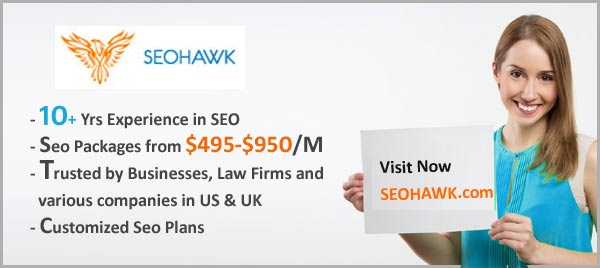 Although some people have been skeptical about SEO, the truth remains that it is indeed one of the main pillars of success behind your online business. It does not matter if your site is a blog, an online store or a company page. If we do not make it well positioned, it will not do us any good to have the best product in the world.
Top 3 Results on Search Engines are paid results while the other top ranking companies do not necessarily represent best seo companies. It is always recommended to go with an experienced Firm.
It is indeed difficult to select the best SEO Company for your small business which will take care of all your SEO needs. Search Engine Optimization in the modern age is not just about traffic and clicks alone. It is an amalgamation of Digital Marketing, Social Media Marketing, and various others.
Company websites which are simply ranking on top of Google do not mean they are the best. Similarly, websites/companies which seem to appear on the top 10 SEO companies list are not always genuine. Most of the review websites get paid by these Seo companies to get their site on top of the review list.
How can you find if the company is right for you or not?
1) Avoid companies with Fake Reviews – A Company boasting of 5-star ratings from 5000 clients can never be true. Nobody has that customer base in SEO. Most of the companies are providing dedicated services to 100-500 top clients. Moreover, the company which is already boasting of 5000 clients might not be able to provide you dedicated services which are required.
2) Stay away from Companies boasting of their "Secret Recipes" – There are no Top Secrets in SEO. Companies which have the good level of experience in handling SEO for a long period will be able to analyze your website's design, code as well as SEO to let you know if there are any issues with the SEO. You should ask for a free website review. This report will give you insight into the key problem areas on your website and will give you an insight on how capable that company is when it comes to SEO.
3) Select Firm which clearly understands your Business Goals – Your SEO Company should be focused on your Goal whether it is Clicks, Leads, Phone Calls or any other. Your SEO Company should have 100% focus on goals which are aligned with your business goals. Moreover, Digital Marketing is now an integral part of SEO. You must always go with a company which provides you both Digital Marketing as well as SEO Services.
4) Ask for current rankings of clients – Once you have it all clear and you are looking for the SEO company with which you plan to work, ask them to provide you examples of their existing client rankings. That way you can know if they get real results. It is also advisable to ask for information about the methods they use, the metrics on which they are based, how they will contact you to show you the results or recommend some new action and how often they will do so.
Outsourcing your Seo is a better option if you are running on a tight budget. Hiring a team of expert SEO's is always a good idea if you can allocate budgets of 100K-500K for a single project. However, if you are a small business owner then it is best to outsource.