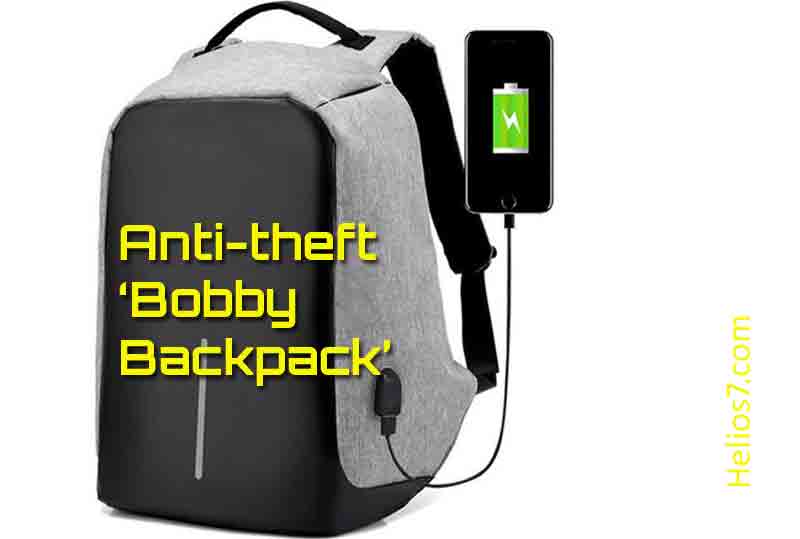 We all once needed a backpack, whether to carry things from school, articles to work, such as a laptop, tablet, accessories, books, and other stuff.
There are thousands of Backpacks available in different prices, materials, and sizes, but thanks to the creativity of some people and companies, we now have 'Bobby Backpack' which provides safety anti-theft features which make it the safest backpack in the world.
Watch Bobby, "the anti-theft backpack." Live in Action
Bobby Anti-theft Backpack Travel Xd Design
This backpack is a creation of the Dutch company XD Design, famous for its various travel articles, accessories, gadgets, and clothing, who are now taking advantage of the explosion of crowdfunding platforms to launch their next project with the help of the people.
Bobby backpack has been made with several layers that prevent the fabric cut-proof, and in addition to that, this same material makes it waterproof, and we do not have to worry about rains anymore.
Another important element is that the zipper is hidden, something that will help us travel safely on public transport, since in some regions of the world theft in backpacks are presented periodically. On the other hand, we have a lot of "secret" pockets that will help us to have our belongings always on hand, in addition to its design allows you to distribute the weight, something our back will thank.
The rest of the specifications are complemented by strips of safety lights for the night, an elastic strap to attach to a suitcase when we travel, in addition to an external USB port, which will allow us to connect an external battery to power our smartphone in a simple way and without needing to open the backpack.
As mentioned, the campaign has already been financed, and the company has informed that those who have supported it. Buyers will receive their backpack anywhere in the world without shipping costs during September 2016. The current price of the Bobby backpack is 45 pounds, roughly 58 euros or 65 dollars, because once it goes on sale during the first days of 2017, its price will be 80 pounds (103 euros, 116 dollars).