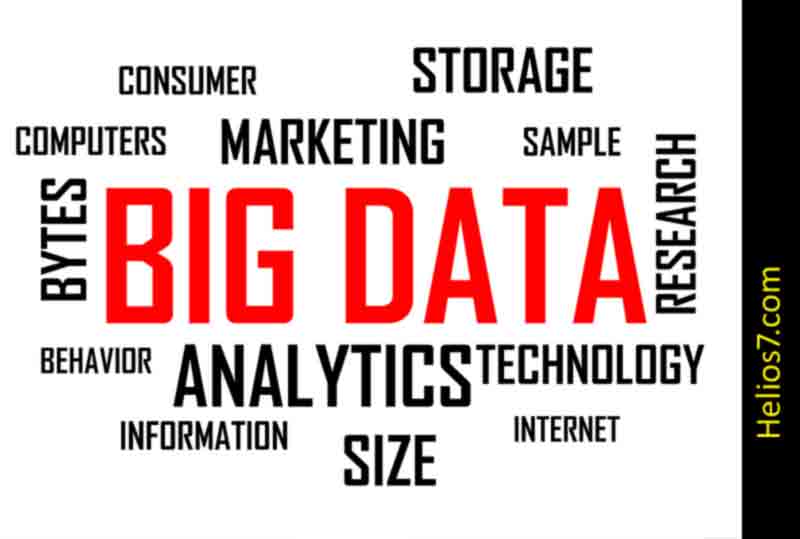 The Big Data, this massive accumulation of data produced daily by each of the network users, acquires new dimensions and values every minute, creating amazing figures. Business consultant at Big Data, business analytics and performance and successful author Bernard Marr explains at Forbes.com that " we are at the beginning of a revolution that will reach all business and life on this planet."
However, there are many who believe that it is a concept that they can ignore when the reality is that it is too overwhelming to ignore. The expert invites you to consider the following 10 important facts on the Big Data :
10 Interesting Facts about Big Data
Have been set up more data in the last two years.
2) The Big Data grows at a rate never seen before and estimate that by 2020 each will create 1.7 megabytes of new information per second
3) By 2020, our data universe will go from 4.4 zettabytes that currently exist to 44 zettabytes (44 trillion gigabytes).
4)We create new data every second: we do 40,000 new searches per second, which is equivalent to 3.5 million searches per day and 1.2 trillion per year.
5) In August 2015, more than 1 billion people connected to Facebook per day, an increase of 3.37% over the same period in 2014
6) Facebook users send an average of 31.25 millions of messages and watch 2.77 million videos per minute
7) Uploads an average of 300 hours of videos to YouTube per minute
8) In 2015 1 billion photos were taken, and billions will be shared on the net. By 2017 it is estimated that almost 80% of the photographs will be taken by smartphones.
9) This year, more than 1.4 billion smartphones will be imported, all with sensors capable of collecting all types of data, not to mention those created by them mobile users.
10) By 2020 we will have more than 6.1 billion smartphone users in the world.
BONUS + Facts 
11) Over the next five years, there will be over 50 billion smart devices connected in the world, all developed to collect, analyze and share data.
12)By 2020, at least a third of all data will pass through the cloud, a network of servers connected to the Internet.
13) The computer distribution (performing computer tasks through a network of computers connected to the cloud) is already a reality. Google's GOOGL uses it daily to link approximately 1,000 computers that respond to a single search in their browser, completing it in less than 0.2 seconds.
14) The Hadoop market, a free software distribution software, estimates an annual growth rate of 58%, surpassing $ 1 billion of profits in 2020.
15) At the moment, only 0.5% of all the data that exist, so we must consider the potential that this market presents.
Big Data 20-25 Must-Know Facts
Unknown & Scary Facts about Big Data